Upload Music to Blogger Using GarageBand and SoundCloud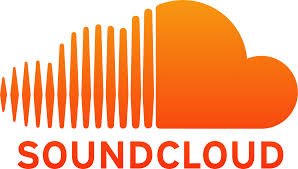 It's been Christmas in my house for months now. Before it's even begun, I'm wishing it was gone.  I accompany my church's annual Christmas Cantata and have been doing so for the past 10+ years. (I've actually lost count.) While I thoroughly enjoy doing it, it is very time consuming. For many years I've made recordings of parts so choir members can learn their music at home. We practice Saturday mornings at 8:30 beginning in September and it's often hard for some to make it every week.I gave up my piano years ago in favor of a great Yamaha keyboard and I'm able to make great sounding recordings. I used to burn a CD for each choir member, but thankfully, technology has improved and I now post all the parts to a website I created through Blogger. In past years I've used Audacity, but I recently switched to a Mac laptop and things got complicated. I didn't have the right cable and for some reason it was hard to find.Since I have GarageBand on my laptop, this year was the perfect time to learn how to use it. I can only record two tracks at once on the keyboard, and while I'm sure there's a way to combine several on Audacity, it just seemed easier (and frankly, more fun) to learn how to do it all in GarageBand. I had to get a box (Midi to USB connector) for my keyboard, but I'm told newer keyboards have a USB connection built in so all you need is the right cable. (And honestly, I asked my husband what to write in understandable terms. I have no idea and he got that part worked out.)So, if you've ever wanted to upload music from your keyboard to your blog, this post is for you.And guess what? You won't believe how easy it is and this it what it looks like. Take a listen! Wait for it.....choral voices at 1:58.WHAT YOU NEED:
Keyboard.
Computer with GarageBand.
Midi to USB connector or the right cable.
SoundCloud account (you can get 3 hours of music free).
Music!
RECORD YOUR MUSIC:
Launch GarageBand and choose EMPTY PROJECT.
Highlight your instrument and click CREATE.
Set your tempo (orange arrow) and time signature (aqua arrow). I don't worry about the key because I'm not going to turn it into print music. The count-in feature and metronome (green arrow) are selected when they are purple. I count in a full two measures before I play my first note. I've found that I sometimes lose my first note. By giving myself an extra measure, I don't lose it.
See the yellow arrows to select your instrument. The Steinway Grand Piano is a good basic, but it's fun to try out the other instruments too. You can change your instrument at any time. When you are ready to record, select the red button.
After recording, select FILE and SAVE AS... to save your tracks.
Now you're ready to upload it to SoundCloud, which you can do straight from GarageBand. From the top menu, choose SHARE and select SOUNDCLOUD...
A window will pop-up. In the pop-up you can change the title and put in other details. Make sure BOUNCE is selected (I believe it is selected by default). Choose ALLOW DOWNLOADING if you want that options for others and most importantly ALLOW SHARING. Click SAVE in the bottom right corner of the pop-up.
Now log into your SoundCloud account to find your track. This can take several minutes to over 20. I don't know why, but it happens. Just be patient. SoundCloud will tell you if it is still processing the track or if it's ready.
I color coded my tracks by voicing to make it easier for me to keep track of what I'm doing. If  you uploaded a graphic to your SoundCloud profile at set-up all your tracks will have that graphic. Select the track you want to upload to your blog.
To add a different graphic, select the pencil. To get the widget for you blog, select SHARE.
When the window pops up, choose EMBED. That will bring up a code.  Highlight the code and COPY.
Now go you your blog. You can choose to put the SoundCloud player in few different areas: (1) on a page; (2) inside a post; or (3) in an HTML gadget on your sidebar (found under DESIGN and then LAYOUT on Blogger).
When typing in text for a post you are in COMPOSE mode.
To paste a code, however, we must be in HTML mode. I don't know HTML at all, but I've learned to recognize a few things with practice. The easiest way to put in your code is to first type in all the text you want before your SoundCloud player. Type in your title, then click the HTML button next to the compose button.
While in HTML mode, scroll to the bottom of all the text in the window, hit return to get the cursor to be on a new line and PASTE the code that you copied from SoundCloud.To adjust the size of the player find  height="450" in your code. Carefully delete 450 and enter in 115. It's a good size that won't take up your whole post. To view your player, go back to COMPOSE MODE.
Once your post is published, your readers will be able to listen to your music!